The Institute of Aquaculture has participated actively on AQUAEXCEL2020 at 2019.
Researchers of Fish Pathology and Nutrigenomics groups participated on two face to face training courses: Planning and conducting experimental infection trials in fish & Fish nutrition and feeding
Four out of seven Project catalogues presented in the Info Day of EATiP of EAS Berlin 2019 were from IATS-CSIC.
The eighth AQUAEXCEL2020 newsletter has been released. It includes the Transnational Access (TNA) Success Stories section, with a focus on the productive TNA project Disrupting effects of plasticizers in sea bream conducted at IATS-CSIC.
CSIC published four AQUAEXCEL2020 articles of high Scientific impact on 2019:
Perez-Sánchez et al.,2019. Frontiers in Marine Science 6: 760
Peixoto et al., 2019. Scientific Reports 9: 16134
Forner-Piquer et al., International Journal of Molecular Sciences 20:5003
Sitjà-Bobadilla et al., 2019. Parasites & Vectors 12:486.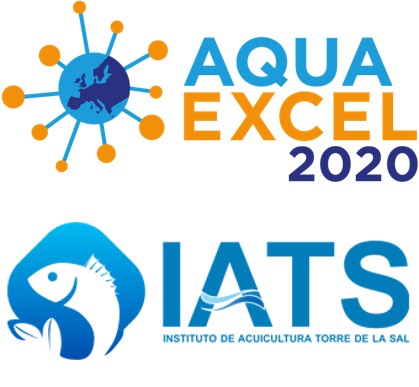 https://iats.csic.es/wp-content/uploads/2020/05/logos.jpg
387
419
Nutrigenomica
https://iats.csic.es/wp-content/uploads/2021/03/logo-iats-csic-300x66.jpg
Nutrigenomica
2020-05-22 16:42:11
2020-05-22 16:42:11
The success story of AQUAEXCEL2020 at 2019